Sometimes, books and stories can help to start a conversation with children about their feelings of grief.  Here is a list of some of our favorites.
As a convenience, clicking in each section will bring you to an Amazon.com page for the particular book. Camp Kate does not receive any compensation for any purchases made through our site
Books About the General Topic of Death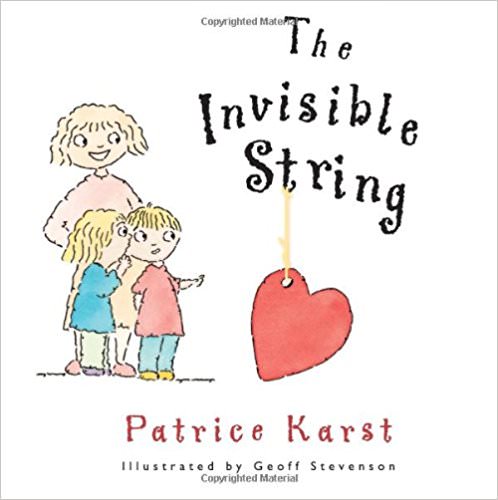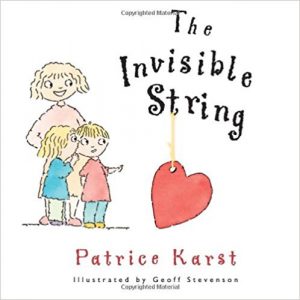 Recommended ages: 3+ years

Specifically written to address children's fear of being apart from the ones they love, The Invisible String delivers a particularly compelling message in today's uncertain times that though we may be separated from the ones we care for, whether through anger, or distance or even death, love is the unending connection that binds us all, and, by extension, ultimately binds every person on the planet to everyone else.

Parents and children everywhere who are looking for reassurance and reaffirmation of the transcendent power of love, to bind, connect and comfort us through those inevitable times when life challenges us!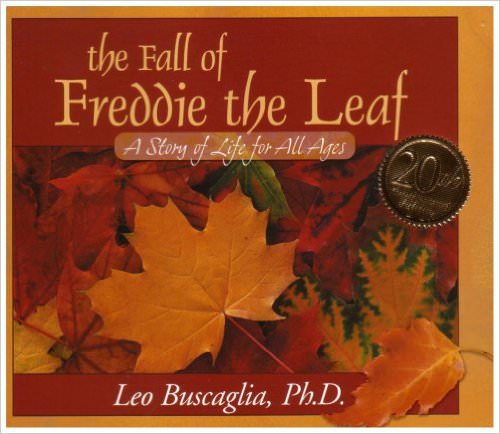 Recommended ages: All Ages

This story by Leo Buscaglia is a warm, wonderfully wise and strikingly simple story about a leaf names Freddie. How Freddie and his companion leaves change with the passing seasons, finally falling to the ground with winter's snow, is an inspiring allegory illustrating the delicate balance between life and death.

The Fall of Freddie the Leaf is a warm and thought-provoking story and both children and adults will be deeply touched by this inspiring book. This 20th anniversary edition of this beloved classic has helped thousands of people come to grips with life and death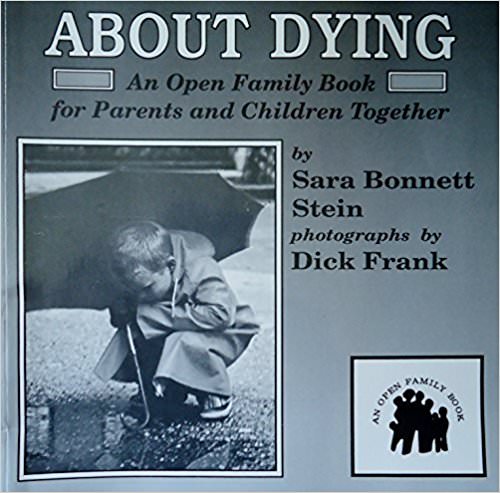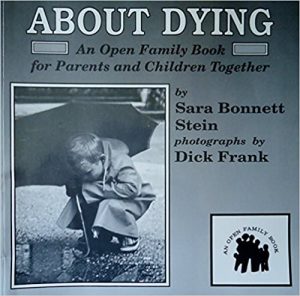 Recommended ages: 3-8 years

Separate texts for adults and children explore the physical aspects of death; the rites associated with burial; and the emotions experienced when a relative or pet dies.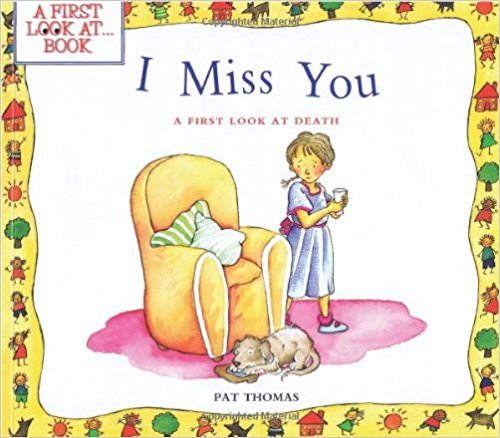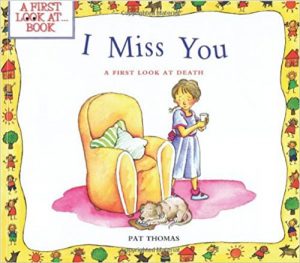 Recommended ages: 4 + years

When a close friend or family member dies, it can be difficult for children to express their feelings. This book helps boys and girls understand that death is a natural complement to life, and that grief and a sense of loss are normal feelings for them to have following a loved one's death.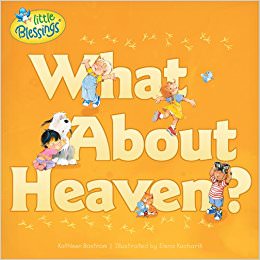 Recommended ages: 4+ years

Kids have lots of questions; Little Blessings question books help parents answer the tough questions. What about Heaven? helps explain eternal life to kids and adults alike. The rhythmic rhyming book begins with questions kids ask about heaven and answers each one in a theologically accurate yet age-appropriate manner, including scriptures to reference. The adorable multi-cultural kids and colorful art will make this a favorite book for kids and adults. Learning about Heaven has never been so sweet and simple.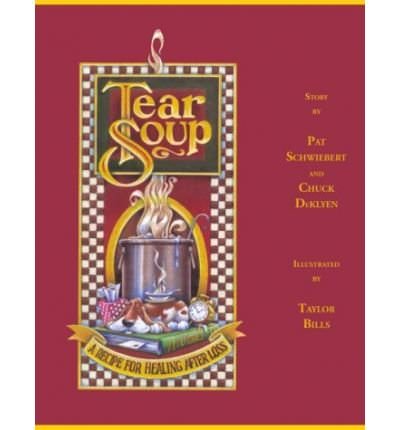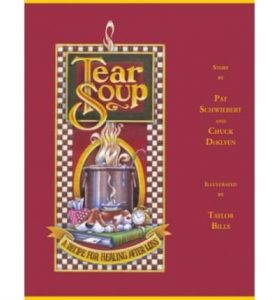 Recommended ages: 4-8 years

If you are going to buy only one book on grief, this is the one to get! It will validate your grief experience, and you can share it with your children. You can leave it on the coffee table so others will pick it up, read it, and then better appreciate your grieving time. Grand's Cooking Tips section at the back of the book is rich with wisdom and concrete recommendations. Better than a casserole!
Recommended ages: 4-8 years

This treasure of a book, for people of all faiths, is a starting point for parents who must talk about the difficult topic of death with their children.

What should parents say when a loved one dies? Heaven is a difficult subject that always comes up at tough times, and Maria Shriver has written a very special book precisely for these stressful moments. What's Heaven? is the story of Kate, a little girl whose great-grandma has just died. She seeks answers, and her mother helps her learn about Heaven. The many questions in this book are real, coming from Shriver's own children, nieces, and nephews when her grandmother Rose Fitzgerald Kennedy passed away. With 900,000 copies of the book now in print, the loving, confident, and ultimately uplifting answers Shriver provides are helping readers' families come together, feel closer to one another, and experience peace during the times when they need it most.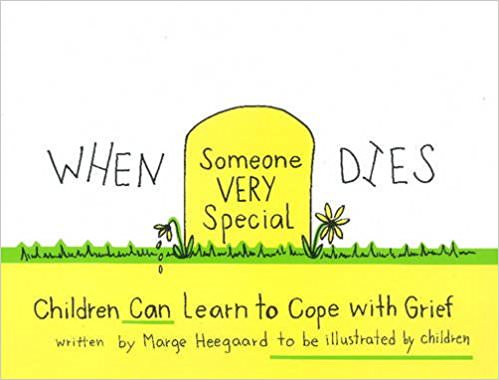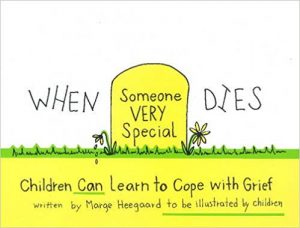 Recommended ages: 5-10 years

A practical format for allowing children to understand the concept of death and develop coping skills for life.

This book was designed to teach basic concepts of death and help children understand and express the many feelings they have when someone special dies. Communication is increased and coping skills are developed as they illustrate their books with their personal story.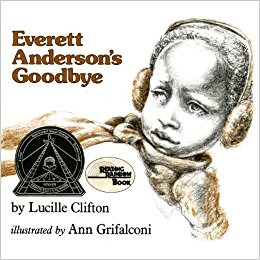 Recommended ages: 5-8 years

Everett Anderson's Goodbye is a touching portrait of a little boy who is trying to come to grips with his father's death. Lucille Clifton captures Everett's conflicting emotions as he confronts this painful reality. We see him struggle through many stages, from denial and anger to depression and, finally, acceptance. In this spare and moving poem, the last in this acclaimed series, Lucille Clifton brings Everett Anderson's life full circle.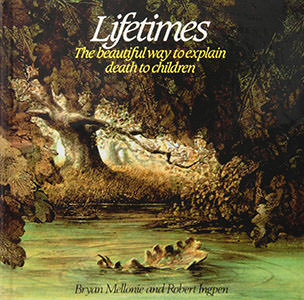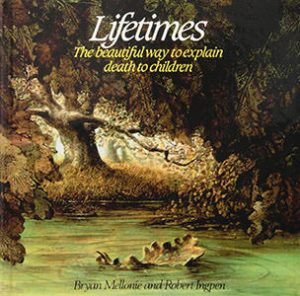 Recommended ages: 5-8 years

When the death of a relative, a friend, or a pet happens or is about to happen . . . how can we help a child to understand?

Lifetimes is a moving book for children of all ages, even parents too. It lets us explain life and death in a sensitive, caring, beautiful way. Lifetimes tells us about beginnings. And about endings. And about living in between. With large, wonderful illustrations, it tells about plants. About animals. About people. It tells that dying is as much a part of living as being born. It helps us to remember. It helps us to understand.

Lifetimes . . . a very special, very important book for you and your child. The book that explains—beautifully—that all living things have their own special Lifetimes.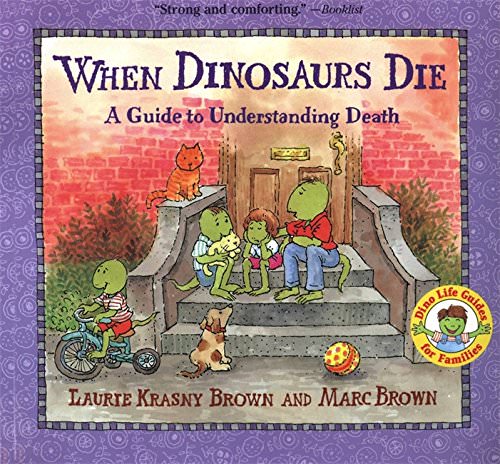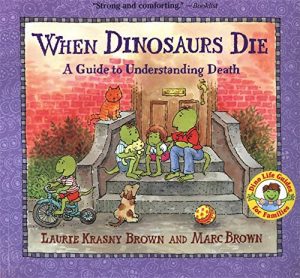 Recommended ages: 6-9 years

No one can really understand death, but to children, the passing away of a loved one can be especially perplexing and troublesome. This is true whether the loss is a classmate, friend, family member, or pet. Here to offer advice and reassurance are the wise dinosaurs from Dinosaurs to the Rescue, Dinosaurs Divorce, Dinosaurs Travel, and Dinosaurs Alive and Well. This succinct and thorough guide helps dispel the mystery and negative connotations associated with death. This helpful book provides answers to kids' most-often asked questions and also explores the feelings we may have regarding the death of a loved one, and the ways to remember someone after he or she has died.

Satisfying and comprehensive, this indispensable book is a comforting aid to help all children through a difficult time in their lives.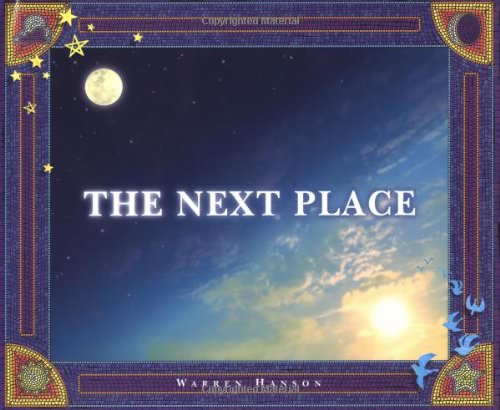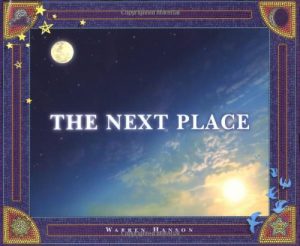 Recommended ages: 9+ years

A message of hope and gift of compassion for the bereaved, now available in Spanish. The Next Place is above all a celebration of life. Equisite color illustrations guide readers through the verse.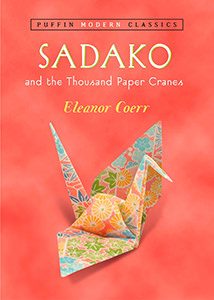 Recommended ages: 11+ years

The star of her school's running team, Sadako is lively and athletic…until the dizzy spells start. Then she must face the hardest race of her life—the race against time. Based on a true story, Sadako and the Thousand Paper Cranes celebrates the courage that makes one young woman a heroine in Japan.